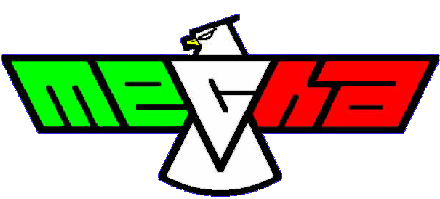 BARRIO BOOKFEST 2004

>Liberation through Media and Cultural Expression

>

>WHEN:

>May 14-15, 2004

>

>WHERE:

>Memorial Academy Charter School

>2850 Logan Ave. (Barrio Logan)

>San Diego, CA 92113

>

>-

>

>Friday, May 14 - 7pm

>BARRIO BOOKFEST 2004 - Night of Poetry

>

>Saturday, May 15 - 10am - 5pm

>BARRIO BOOKFEST 2004

>

>-

>

>The Raza Press Association and the Red CalacArts Collective are

>co-organizing the first annual BARRIO BOOKFEST 2004 on May 14-15 at

>Memorial Academy Charter School in San Diego.

>

>On Friday May 14 at 7pm there will be an evening poetry program

featuring

>work by socially conscious poets.

>

>Saturday May 15 from 10am until 5pm the book festival will take place

>featuring performances, readings, panel discussions, workshops, book

>signings, publishers, bookstores, community organizations and more.

>

>Authors scheduled to appear include Luis J. Rodriguez (Always Running:

La

>Vida Loca, Gang Days in LA and Republic of East LA) and raúlrsalinas

(Un

>Trip through the Mind Jail y otras Excursions and Beyond the BEATen

Path).

>

>The Barrio BookFest is free and open to the public.

>

>For media requests please contact Brent E. Beltrán (619) 434-9036 or

><

BarrioBookFest@cox.net

>

>For general information contact Ernesto Bustillos at

>

BarrioBookFest@yahoo.com

or visit <www.barriobookfest.org
Aztlanahuac: Mesoamerica in North America
>UCLA Map Exhibit
>April 5-June 30, 2004
>
>Where: Young Research Library, UCLA
>
>Who: Sponsored by the UCLA Cesar Chavez Center, The UCLA YRL Bruman Map
>Collection and YRL Special Collections, UCLA
>
>Special Programs:
>
>April 5 Installation of exhibit
>(The installation will take several days).
>
>April 7th opening celebration will not be held on this day, though one is
>being rescheduled for later in April. Everyone is nontheless welcome to stop by
>as the installation should either be in progress or completed by this day. If
>logistics permit, brief explanations of the exhibit are possible throughout the
>day on the 7th. Write to XColumn@aol.com re this.
>
>May14-15 Symposium
>
>June 30 Closing of exhibit
>
>* Guided (and unguided) tours will be available throughout the 3 months. We
>encourage everyone to come to the exhibit, especially, we encourage
>teachers/counselors to bring students to this historic exhibit.
>
>
>THE EXHIBIT
>
>On April 5th, the UCLA Young Research Library will be the site of a special
>and historic exhibit of 19th-16th century maps that indicate or allude to an
>ancient Mesoamerican presence and migrations from what is today the United
>States.
>
>The exhibit also includes chronicles, codices, annals and interviews
>regarding oral traditions that speak to ancient connections between peoples of the
>north and south. Part of the objective of the map exhibit examines how
>cartographers addressed this subject from the 1500s through the 1800s.
>
>
>Aztlanahuac: Mesoamerica in North America Map Exhibit
>
>The overall theme of this exhibit is an examination of maps and chronicles
>from the 1800s-1500s that show Mesoamerican roots in what is today the United
>States. It is part of a larger collaborative research effort that examines
>ancient connections between peoples of the north and the south. Many of the maps
>point to several sites, purportedly associated with Aztec/Mexica peoples and
>their migrations, but also with older ancient Mexican, Chichimeca and Toltec
>migrations and that of Central and South American peoples as well.
>
>The exhibit challenges the mainstream narrative of U.S. archaeology that
>tells us that it was the romanticism of 19th century U.S. archaeologists that
>caused them to place such place names (Montezuma, Aztec, etc) throughout what is
>today the greater U.S. Southwest. These maps clearly demonstrate that such
>sites were well-established long before the existence of the U.S. itself.
>
>The research also examines oral traditions, many which speak of connections
>(beyond migration stories of Uto-Azteca peoples) between the north and the
>south. Many include stories of migrations, instruction, trade, hunting & travel.
>(The Uto-Azteca or Uto-Nahuatl linguistic family spans from Canada to Central
>America, including Utes, Shoshones, Hopi, Yaqui, south into Mexico and
>Central America). Also exhibited are ancient origins/migrations codices and
>chronicles. One author, Alvaro Tezozomoc in Cronica Mexicayotl (1576), specifically
>pinpoints what was then New Mexico (What is today the Greater U.S. Southwest) as
>the point of origin of his ancestors. Others speak of other, multiple and
>older migrations.
>
>The concept of origins/migrations is complex, philosophical and spiritual,
>subject to many interpretations. The researchers here did not set out to find
>one migration route, but rather, to try and understand why this information
>exists on these historic documents. In the process, a clear connection between
>the peoples of the north and south has been established to the entire continent
>or Turtle Island. One such connection can be found in agriculture,
>specifically, maize, which is itself another form of a map.
>
>The exhibits principal researchers are columnists (Universal Press
>Syndicate) and 2003 UCLA Cesar Chavez Distinguished Community scholars, Roberto
>Rodriguez & Patrisia Gonzales, along with Dr. Antonio Rios Bustamante and Dr. Irene
>Vasquez, Juan Gomez Quinonez, plus UCLA students, Daniela Conde, Cynthia
>Gonzales and Rosario Luis. This exhibit is made possible through the direction of
>Reynaldo Macias, director of the Cesar Chavez Center. It is the result of part
>of the work of several Hopi elders, including the late David Monogye and Thomas
>Banyacya, who passed on their knowledge of these maps. The documents firmly
>establish that the Hopi never surrendered their sovereignty to anyone. A
>special thanks to Frank Gutierrez, counselor and instructor at East L.A. College,
>who passed them on to the researchers, and the many other elders who passed on
>their words to them.
>
>Highlights
>
>
>1847 Disturnell Map
>
>This map, which is attached to the 1848 Treaty of Guadalupe, shows three
>migration points depicting a southerly migration route beginning in Utah,
>including an Antigua Residencia de los Aztecas Ancient residence of the Aztecs.
>
>
>
>1804 Humboldt Map
>
>This map depicts the same three migration points, plus a fourth, more
>northern one, pointing to Teguayo or the Salt Lake region as the point of departure
>of ancient Mexican Indians. Humboldt purportedly made his observations based
>on ancient pre-Columbian codices.
>
>
>
>1768 Alzate Map
>
>This map depicts the same four migration points as depicted on the Humboldt
>Map. It is also purportedly based on codices.
>
>
>
>1728 Barreiro Map
>
>This is the oldest post-Columbian map which depicts the four migration points
>of ancient Mexican Indians found in later maps. Some sources also point to
>this region as a former home for people from Central and South America also.
>
>
>
>1569 Camocio Map
>
>Several maps associate TOLM. with Teguayo. TOLM. is generally found in the
>present-day U.S. Southwest on 1500s-1600s era maps. Several maps, including the
>1569 Camocio map, show its full spelling as Tolman, which is purportedly
>associated with the Toltecs.
>
>
>
>1562 Gutierrez Map
>
>This map, considered the first fully illustrated map of the continent,
>depicts the city of Chicana at the mouth of the Colorado River.
>
>
>
>* These are but a few of the many, many dozens of maps with similar
>information found not just at UCLAs library, but virtually every major library or
>research institution in the world that specializes in the Americas.
>
>
>
>Week of April 5th (installation of the exhibit)
>
>Official Opening celebration to be announced.
>
>May14-15 Symposium
>
>A major symposium will examine the subject of origins/migrations. The
>objective of both the symposium and the exhibit is to examine both the literature on
>this subject and the oral traditions regarding connections between peoples of
>the north and south. It will bring together youths, elders, community
>scholars, students and leading academic scholars that will address the above subjects.
>
>*** One of the principal objectives of the exhibit is to create a model
>(manual) for other universities and major research institutions to create their own
>(permanent) exhibit. This can easily be done as most of the same maaps and
>chronicles and codices exist at virtually every major library in the country.
>For those who do not have access to a major university/research institutions, we
>will be working toward creating exhibits for any community center, calmecac,
>etc.
>
>For more info, contact the UCLA Cesar Chavez Center at 310-206-7695. The
>researchers can be contacted at: XColumn@aol.com or 608-238-3161.
>
>
>
>Roberto Rodriguez
>UW Madison
>
>PO BOX 5093
>Madison WI 5093
>
>608-238-3161
>Column of the Americas
>www.uexpress.com/columnoftheamericas/
3/14 - 8:00PM to 12:00PM - Performance
Poetry Slam
The nation's top slam poets compete and perform original Spoken Word poems in an attempt to secure a spot on the Los Feliz Poetry Slam Team, one of only four poetry slam teams in Southern California. Come see well-known poets that have been featured on HBO's Def Poetry, The Fly Poet Showcase, Da Poetry Lounge and Urban Graffiti TV show.

Monday, March 15

3/15 - 8:30PM to 12:00PM - Comedy
Latino Laugh Festival @ The Rumba Room!
Come watch the HOTTEST New Latino & Urban Comedians compete to appear on SiTV's brand new Comedy Show, The Latino Laugh Festival: The Show! SiTV Comedy Executives will decide who gets booked then and there, as we showcase these TOP New Comedians! Come watch them LIVE before seeing them on TV on SiTV! Please arrive early!

Venue: The Rumba Room on Universal City Walk
Address: 1000 Universal Studios Blvd, # 208 , Universal City Walk
Ages: 21 & Over
Admission: FREE!!! No Cover (2 drink min.)
For more information call: (323) 935-
Or visit: http://www.ErnieG.com
Email: ernieg@ernieg.com



Tuesday, March 16

3/16 - 7:00PM to 10:00PM - TV
Casting: Fabulosa Serie de Television
TE GUSTARIA PARTICIPAR EN UN REALITY SHOW ?????????
-Si eres soltera o soltero !
-Tu edad esta entre los 21 y los 29 !
-Puedes viajar a mexico !
-Hablas bien el espanol ?
-No tienes compromisos sentimentales !
-Eres de personalidad extrovertida !
Y TE CONSIDERAS UN "10" ???????
Asiste al casting para un super Reality Show

Martes 16 de Marzo de 9:00 am a 12:00 pm
y de 7:00 pm a 10:00 pm

Venue: Screenland Studios
Address: 10501 Burbank Boulevard , Burbank,91601
For more information call: 818 843 22 62



3/16 - 7:30PM Performance
Antonieta Villamil: Poetry Reading
Antonieta Villamil, author of seven books, born in Colombia in 1962, is
an international award winning poet, narrator, editor, translator and
cultural activist. Villamil presents her poetry in a multimedia
performance and directs the poetry reviews MORADALSUR and THE POEM.

Wednesday, March 17

3/17 - 7:30PM to 10:00PM - Movie
Fidel: The Castro Project- A two part miniseries
This well-acted drama follows the rise of leader Fidel Castro in Cuba, focusing largely on Castro's relationship with revolutionary, Che Guevarra.

Come check it out!

Venue: Tia Chucha's Cafe Cultural
Address: 12737 Glenoaks Blvd. #22 , Sylmar,91342
Ages: all ages
Admission: free admission
For more information call: (818) 362-7060
Or visit: http://www.tiachucha.com
Email: info@tiachucha.com



Thursday, March 18

3/18 - 6:00PM to 10:00PM - Business
The Westside Latino Association Presents
The Westside Latino Association invites you to come network, and celebrate the first ever WLA networking event held on the Santa Monica Pier. This Networking event is set to be a special, entertaining, and educational event. The event is to promote The Pico Youth & Family Center- the Youth Center is the only community base center of its kind in the Westside of Los Angeles and has rapidly outgrown its current location. Come join us as we promote the need for expansion of The Pico Youth & Family Center and the need for more youth centers in the West Los Angeles area

Venue: Mariasol Cocina Mexicana
Address: 401 Santa Monica Pier , Santa Monica,90401
For more information call: 310-396-7101



3/18 - 6:00PM to 9:00PM - Community
Essence of Latinas Tour 2004
Join some of L.A.'s most extraordinary Hispanic women for the 2nd Annual Essence of Latinas event -- an evening of inspiration ... and fun.

The event is part of the national tour, now in its second year, which is designed to provide a forum to thousands of Hispanic women to interact with dynamic speakers in the fields of media, entertainment, politics, and business. Attendees are invited to hear from the inspirational Hispanic men and women featured in CATALINA magazine.

Featuring a silent auction with proceeds benefiting an LA-based Hispanic run arts program.

Cristina Perez (La Corte de Familia -Telemundo) (Keynote speaker), Analia Samo Riggle (KTLA), DIY Network's Jackie Guerra, Actress Natalia Baron, Estephania Lebaron (The Alamo), Actor Tony Plana (JFK, American Family), Congresswoman Lorretta Sanchez, Actress Maria Conchita Alonso, Lupe Ontiveros, Delilah Cotto (Empire), Actor Esai Morales, TV Journalist Giselle Fernandez, plus local celebrities.

Venue: Biltmore Hote
Address: 506 S. Grand Ave. , Los Angeles
For more information call: (213) 624-1011
Email: inma@ptimenetertainment.com



3/18 - 7:00PM Art
Contemporary Art of Cuba: Panel Discussion
In support of the exhibit "Ruben Rodriguez: Erotic Art From Cuba", a panel discussion with art historian Shifra M. Goldman PhD and Adolfo V. Nodal, author of "Memoria: Cuban Art of the 20th Century" will take place. Mr. Nodal will have books for signing.

Exhibit runs through March 28.

Venue: Avenue 50 Studio
Address: 131 N. Avenue 50 , Highland Park,90042
For more information call: 323 258-1435



3/18 - 7:30PM to 9:00PM - Community
Darkest Before the Dawn
A Share International USA Presentation -- "Soon you will know...a new spirit of hope is entering the Earth."

We are at the critical crossroads---America's recent actions have plunged the world into an atmosphere of stress and fear. it is up to the concerned citizens of the US to work with our brothers and sisters throughout the world, and in unison bring justice, and therefore peace, to the world.

The peoples of the world are already on the march, and their growing voice is being inspired and strengthened by great spiritual teachers now at work in the world. The teachers are here to guide us into a Golden Age of peace & prosperity, and in thi panel pesentation you will hear about who they are and the transformation they bring.

Topics for discussion include:
*Emergence of the Masters of Wisdom
*Political Development & Coming Changes
*Economic & Financial Changes Ahead
*Worldwide Miracles & the Promise of the Future

Each topic will be followed by a period of discussion and Q&A.

Venue: Tia Chucha's Cafe Cultural
Address: 12737 Glenoaks Blvd. #22 , Sylmar,91342
Ages: adults
Admission: free admission
For more information call: (818) 362-7060
Or visit: http://www.tiachucha.com
Email: info@tiachucha.com



3/18 - 8:00PM to 1:30AM - Music
Nino Astronauta, Acida, Nucleo
Latin Alternative/Electronic night at The Conga Room featuring Latin rock bands Nino Astronauta, Acida, Nucleo.

Friday, March 19

3/19 - 10:30PM to 12:30PM - Comedy
Mi Orgullo Comedy
Here goes a comedy jam for all of you latinos out there. We host latino night at the hollywood Improv every Friday night with comedians that have been on loco comedy jam, que locos, BET and much more. Look out for local comedians like Jeff Garcia, Joey Medina, Alex Reymundo, Johnny Sanchez and many more. Cover is only $10! +

3/19 - Movie
The Gatekeeper
Multiple Award winning film "The Gatekeeper" opens in Los Angeles. A true to life look at the current state of the U.S. Mexico Border and the haroowing stories of hopeful migrants as they remain in the shadows in the U.S. Endorsed by NCLR, LULAC, Amnesty International, The Immigrant Workers Freedom Ride Coalition and the Anti-Defamation League.

3/19 - 6:00PM to 8:00PM - Culture
Chicana Poetry Reading
Brought to you by "Latinas Unidas" from local Wilson High School.

Cafe Tico is a new cafe and cultural center located in El Sereno, with exotic coffees, drinks, pastries, Costa Rican-style empanadas, and delicious tamales available. Local art is displayed, tropical music fills the air, and there is Internet access, including free WiFi connection.

Space available for community and cultural events.

Venue: Cafe Tico
Address: 4836 Huntington Dr. , Los Angeles - El Sereno,90032
Ages: all ages
Admission: Free - Donation suggested
For more information call: 323-224-8885
Or visit: http://www.cafetico.net
Email: cafetico@sbcglobal.net



3/19 - 7:00PM to 12:00PM - Performance
A Tribute to Vocalist Dahle Scott McDuff
In recognition of International Women's Month: a Tribute to the Jazz Vocalist Dagle Scott McDuff featuring Tateng Katindig Trio, Saxaphonist Robert Kyle and Vocalist Yvonne Butler. Honors by the City of Los Angeles to follow and dancing till midnight.

3/19 - 7:00PM Art Reception
Mujeres en el Arte
See new works by: Azul Luna, Courtney Reid, Cindy Suryani, Marisa Caichiolo, Angelica Gonzales, Carmen Zella, Irene Carranza and Joy Mallari.

Musical Performance by Emilia Romero and dancers Carolina San Juan & Mary Talusan

Venue: Espresso Mi Cultura Coffeehous
Address: 5625 Hollywood Blvd. , Hollywood
For more information call: (323) 466-0481



3/19 - 8:00PM Theatre
The Women of Juarez
Grupo de Teatro SINERGIA presents, back by popular demand a gripping drama written and directed by Ruben Amavizca. Eve Muller and Liane Schirmer translated the English version.

It's the story of a mother searching for her missing daughter, only to discover an intricate web of misogyny, drug trafficking, police and political corruption.

In English: March 19, 20, 21
In Spanish: March 26, 27, 28

Fridays and Saturdays at 8 PM, Sundays at 6 PM.

Venue: The Frida Kahlo Theatre
Address: 2332 West Fourth St. , Los Angeles



3/19 - 8:00PM to 10:00PM - Performance
Please Do Not Touch the Indians
Meet Sister Coyote, Brother Raven, Mister Wolf, a tourist, and two wooden Indians in this tender, heart-wrenching tale of the struggles and dreams of Native Americans throughout history. Kwantlen First Nation playwright Joseph A. Dandurand's powerful storytelling style makes use of animal imagery and social stereotypes to create a moving depiction of Native Americans' ability to love, laugh, and survive despite tragic loss.

Fridays and Saturdays at 8:00 p.m.
Saturday and Sunday Matinees at 2:00 p.m.
Preview on Thursday, March 18, 2004

Tickets are $12 for Autry National Center members, $15 for nonmembers. For tickets and reservations, call TicketWeb at 866.468.3399, or visit www.ticketweb.com. All performances take place at the Griffith Park campus.

Native Voices at the Autry is devoted to developing new works for the stage by Native Americans.

Performances until April 4

Venue: Autry National Center
Address: 4700 Western Heritage Way , Los Angeles,90027
Ages: 15 and up recommended
Admission: General $15, Members $12
For more information call: 323.667.2000, ext. 391



3/19 - 8:00PM Theatre
REAL WOMEN HAVE CURVES - The Play
REAL WOMEN HAVE CURVES, the coming of age film written by Josefina Lopez, was a huge success in 2003.

Now, back by popular demand, her orginial play that started it all, is back at her theatre in the heart of the Boyle Heights Artists' District, CASA 0101. Don't miss this empowering, sexy comedy about five full-figured Latinas taking charge of their own destiny.

Fri, Sat, Sun @ 8pm / Sun Mat @ 3pm (Ongoing through March 28th)

Venue: CASA 0101 Theatre
Address: 2009 E. First St. , Los Angeles,90033
Ages: All w/caution: partial nudity
Admission: $15 General Admission
Discount: $12 Students & Seniors / $7.50 for Boyle Heights residents w/ID of 90033-90063 zip code
For more information call: 323.263.7684
Or visit: http://www.casa0101.org
Email: casa0101@yahoo.com



3/19 - 8:30PM to 9:30PM - Theatre
Rosita's Jalapeno Kitchen
East Los Angeles Repertory Theatre Company presents this funny and poignant one-woman show. Rosita spins her tales and recipes while trying to decide if she should let big business buy her out. The community of Salsipuedes is slowing being taken over by redevelopment and after 23 years of business Rosita is being forced out. Will she sell? Come and enjoy the show and have a complimentary slice of flan following the performance.

Fridays and Saturdays at 8:30 pm.

Venue: Los Antojitos Mexican Restaurant
Address: 2122 E. First St. , Los Angeles,90033
Admission: $10 general admission
For more information call: 323-262-7326
Email: eastlarepertory@hotmail.com



3/19 - 8:30PM to 2:00AM - Dancing
Solo Sabor Fridays @ La Strada
Come join us every Friday for the best Salsa, Merengue, Bachata and more with LA's best DJ Moreno! This elegant venue has a fully stocked bar with all the top shelf liquor and drink specials during the night along with our equisite restaurant serving dinner and appetizers all night. Try our $2 Empanadas with chicken or beef. Front door valet parking service available.

* * * * * * * * * * * * * * * * * * * * * * * * *

Our crowd is mixed from singles to couples and all age groups so you never feel out of place. Birthdays, anniversaries and special occasion events are always welcome, please call for more information!

Venue: La Strada Nightclub & Restaurant
Address: 3000 Los Feliz Blvd. (5 fwy exit Los Feliz go east - 4 blocks located on the right) , Los Angeles,90039
Ages: 21 & over w/ valid ID
Admission: $10 Cover
Discount: FREE - Salsa Lessons with paid admission 8:30pm-9:30pm
For more information call: 213.910.7887
Or visit: http://www.solosabor.com
Email: ojitos@solosabor.com



3/19 - 9:00PM to 1:00AM - Salsa
Pasadena Salsa Extravaganza!
Estrada-Rivera Productions presents...Octavio Figueroa y La Combinación!!! Also: MC: The well known DJ and radio host Albert Price of Alma del Barrio Salsa Radio & FREE Salsa Dance Instruction!

Event to be taped and broadcast later on PCAC Pasadena Channel 56 TV, also simulcast worldwide on the internet! Plus... coming soon to Channel 56... Don't miss our Tropical Latin Entertainment Program!!!

Venue: Masonic Hall
Address: 200 South Euclid Avenue , Pasadena,91107
Ages: No Minimum Age.
Admission: $30.00 includes hors d'ĉuvres
For more information call: 626-795-9763
Or visit: http://www.Salsasexy.com
Email: Ylda@salsasexy.com



Saturday, March 20

3/20 - 11:30AM Community
Global Day of Action
Join U.S. Labor against the War in Iraq. One year later, 500 U.S. servicemen and women have been killed. More than 20,000 Iraqi citizens have died. More than 100 million dollars spent on war and destruction.

March for peace, march to protest.

Venue: Metro Station
Address: Hollywood and Vine , Hollywood
For more information call: Marsha Steinberg at 213.368.8671



3/20 - 12:00PM to 4:00PM - Art Reception
Warriors Of Yagul
Julio Martinez, new watercolors, inspired his travel to Oaxaca, Mexico.

Through April 29.

3/20 - 1:00PM to 3:00PM - Culture
Nahuatl Astrology Workshop
Instructor: Martha Ramirez Oropeza Visiting Artist and Professor from the Nahuatl University (Mexico)

Nahuatl was the language spoken by the Aztecs and other indigenous peoples of Mexico at the time of the European invasion. With her painting "Tlazolteotl: Creative Force of the Un-Woven" as a backdrop and inspiration, Maestra Ramirez will discuss the basic principle of indigenous philosophy called Ometeotl, the Creative Duality, and Tlazolteotl, the feminine regenerating function that balances all.

Ms. Ramirez will guide participants to discover their Tonalli or natal energy, as expressed in the complex calendar systems of the ancient manuscripts called codices.

All four Fridays in March

3/20 - 2:00PM to 4:00PM - Community
Tia Chucha's Law Workshop
"KNOW YOUR LAW" -- A free international seminar about criminal law
hosted by Coalition Legal Professionals

Information will include:
*What to do if you are arrested or stopped by the police
*What are the laws relating to search and seizure

Sessions are provided and sponsered as a seervice to our community by Southern California Coalition of Concerned legal Professionals (CCLP).

Join us!

Venue: Tia Chucha's Cafe Cultural
Address: 12737 Glenoaks Blvd. #22 , Sylmar,91342
Ages: adults
Admission: free admission
For more information call: (818) 362-7060
Or visit: http://www.tiachucha.com
Email: info@tiachucha.com



3/20 - 6:30PM to 1:00AM - Dancing
The Club on Saturday Night
THIS IS IT!!!! THIS IS IT!!! THIS IS IT!!!

The Tavern on the Green, THEE place in the San Fernando Valley for the best in Chicano Music, Dancing & Entertainment, serving that particular, well dressed, hip, good looking Chicano crowd over 40 who love a good time amongst the Gente, invite you to an evening of fine dining & dancing with the exceptional talents of TIERRA and The COMPANY, 2 of the finest Chicano bands in Southern Califas , for your entertainment pleasure!

(We apologize to those who were turned away at last month's TIERRA event , as it sold out early!)

DJ Flacomania will spinning the hard hits in between sets, so the action never gets boring!
Dinner & reserved seating $35.00 in advance and
(subject to availability) $40.00 at the door
Don't miss out on this one! You'll never forgive yourself!

The Club on Saturday Night, putting the Brown side of the San Fernando Valley on the map! Strict dress code enforced (No baseball or cowboy hats please!!) You must look nice!!

Venue: Fairways Restaurant , Tavern & Country Club
Address: 10400 Glenoaks Blvd , Pacoima
Ages: 35 and over please!!!
Admission: $35.00 advance, $40.00 at the door
For more information call: 818-365-3140 / 818-266-3180



3/20 - 7:30PM to 10:00PM - Performance
Culture Clash
Culture Clash -- Performance & Author Reading

"These guys are funny daredevils of performance, totally fearless as they skewer conventin and lazy thinking. Cool."

Fresh from their whirlwind tour of the East Coast and abroad, they will perform their highly entertaining sketch comedy material and autograph their books, CULTURE CLASH: LIFE, DEATH AND REVOLUTIONARY COMEDY and CULTURE CLASH IN AMERICA.

This will be their 1st time engagement in the Northeast San Fernando Valley! Don't Miss It!

Venue: Tia Chucha's Cafe Cultural
Address: 12737 Glenoaks Blvd. #22 , Sylmar,91342
Ages: all ages
Admission: free admission
For more information call: (818) 362-7060
Or visit: http://www.tiachucha.com
Email: info@tiachucha.com